What NOT to Do With Landscape Lighting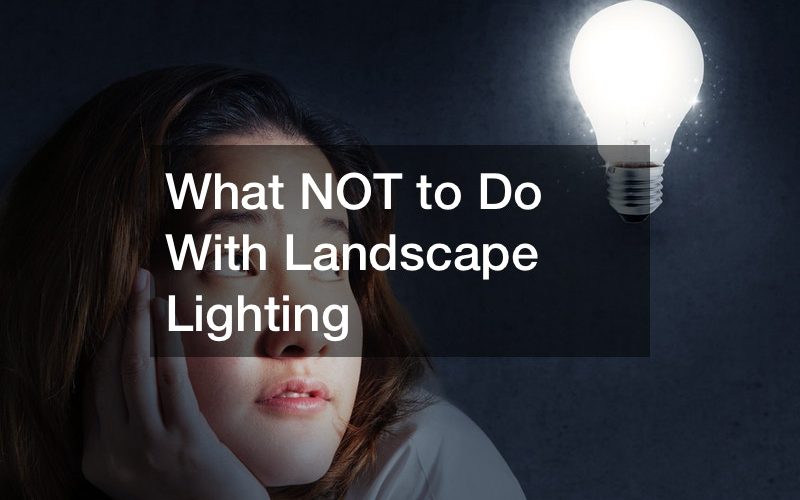 Here are five tips to make your landscape lighting look like it was done by professional landscape lighting companies.
1. Don't buy solar lights. Solar lights will make it very hard to see your landscape.
Solar lights have solar panels at the top and many stores carry them because they are inexpensive and easy to install. When buying solar lights, make sure they are spotlight solar lights, as they are bigger and more expensive
2. Bulbs in solar lights are too dim. Compared to a professional spotlight, the bulbs in a solar light are too small and make a big difference in landscape lighting
3. Avoid placing the light too far or too close to the fixture you're lighting. If you put the light too close, it will only shine a light on part of the fixture. If you put the light too far, the fixture will appear washed out. Place the light about one to one and a half feet away from the fixture.
4. Don't buy bulbs that are different colors. If you buy bulbs that are different colors, the landscape lighting won't be matching and may make the landscape lighting look unprofessional. This is a practice that is adopted by landscape lighting companies.
5. Avoid putting too few lights in the yard. Many people do this because it might save them money or they don't know how many lights they need to put in the yard
.