Qualities to Look for in a Home Remodeling Company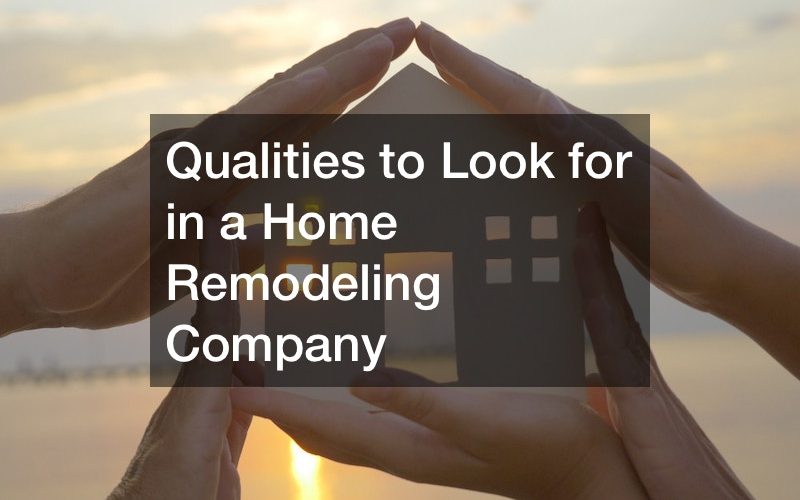 A home remodel may be too complex for a DIY project. Or it might be too time-consuming. Hiring a remodeling contractor might be the way to go. Finding and hiring the right contractor may seem daunting. Everyone always knows someone that can do the job.
The question is whether they're going to be professional. The YouTube video "How to Hire the right remodeling contractor" points to key factors to consider. Hiring the right contractor will give a homeowner peace of mind. Knowing which qualities to look out for can make selecting the right contractor an easy task.
Planning renovations for any room can be challenging. That's why it's best left to the professionals. A remodeling contractor knows how to manage time to complete the project on time. Also, a good contractor won't cut corners or offer subpar work. A qualified contractor will be licensed, bonded, and insured. They'll have the right experience and expertise to handle the job.
A homeowner might have an idea or vision for their living room renovations. However, the contractor has dealt with many projects. They'll be able to give expert advice on the materials best suited for the project. For example, certain tiles may suit the aesthetic of the rest of the home. Or you might suggest extending a room by breaking down a wall. They'll be able to tell if the plans are executable or not.
.