All Falls Down Signs of Foundation Problems in Your Home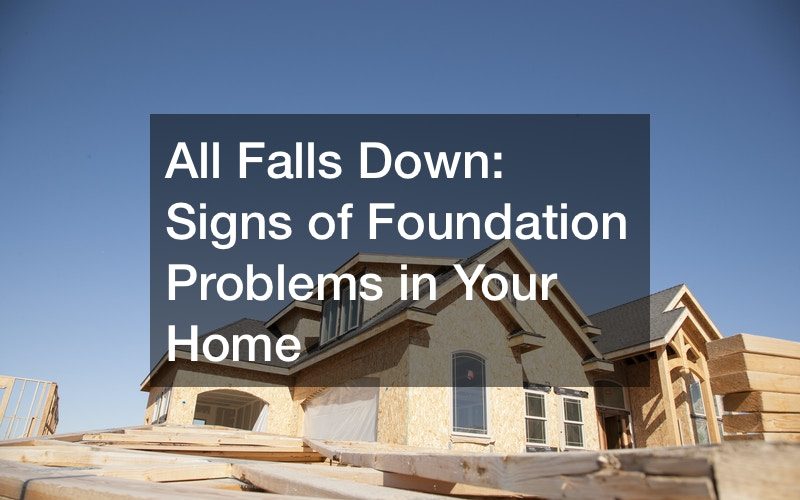 New to homeowning? Been in your place forever? No matter how long you've lived in your current home, it is incredibly important to be able to spot signs of foundation problems within and around your space.
First thing first- bring in a professional to assess the foundation of your home. They'll be able to properly determine if your domain has any foundational problems and advise you on the next steps.
Tell-tale signs that your home may be in need of some extra TLC can be visible on both the exterior and interior. On the outside of your home, you may notice that your chimney is cracked or slightly leaning; this may be due to the weight of the foundation or the soil underneath being unstable. Unstable soil also means that your home is more likely to sink and settle into the ground. Cracked bricks leaning towards windows or doors are another sign that a bigger issue may be arising.
On the interior, you may notice cracks in your drywall or gaps between the wall or floor framework. These are signs of a larger issue, and can quickly get worse, creating further damage, upping the cost of repairs, and lessening the resale value of your home.
Consult a professional today and ensure that your home is standing tall for years to come.
.