Tips for Hiring a Local Electrical Service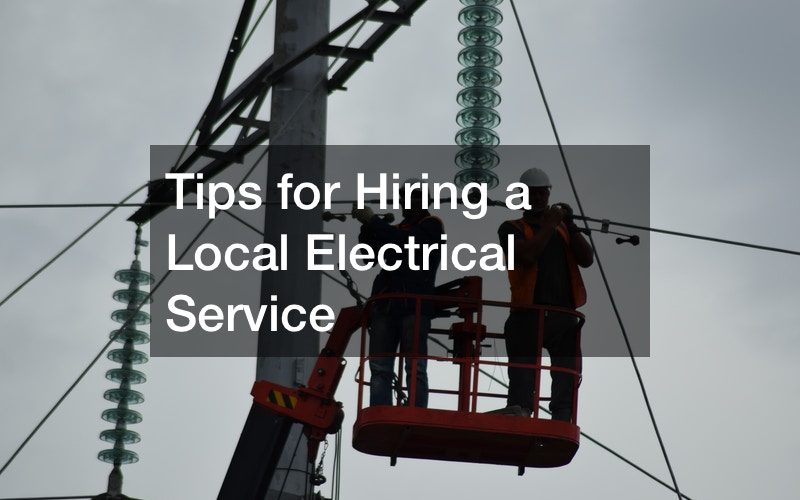 If you need to hire an electrical service, here are some tips to help you find the best in the business.
First, ask friends and family for referrals. It's a good idea to work with someone local who has an excellent reputation among people you already know have worked with them.
Next, look an online reviews for local companies. Most people will provide honest feedback when they hire a company such as an electrician. Do your research!
Third, find out who does the work. Are they qualified and experienced? You need someone who understands how to create a safe environment in your home or business when they perform electrical work.
Fourth, ask for estimates. Make sure to get several estimates so you can compare costs among the top electrical services in your area. This will give you an idea if one company is overcharging you.
Finally, check the company's licensure and credentials. Have they been providing these services for a few months or a few years? Do they have the knowledge it takes to perform such high-risk work?
It's important to be thorough in your search for a credible and reputable electrical service. Look to these tips when you need to hire an electrical service in your area!