The Benefits of a Metal Roof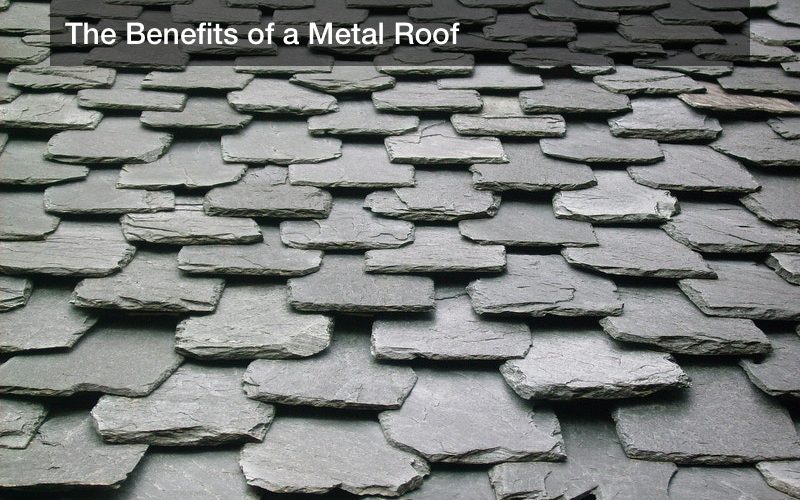 Replacing, maintaining or repairing a roof can shake your savings. But what choice is the right one? EPDM rubber? For three decades its had little, if at all, changes to its formula. How about asphalt shingles? After all, they've been an integral part of the American landscape dating back as early as 1901. However, a new metal roof might be the silver lining you're looking for.

Metal roofs are champions of longevity, boasting an expected expiration date of a lifetime. Asphalt shingles, on the other hand, require reproofing on a 10 to 20 year timescale.

For the eco-friendly, metal roofs are often made with a minimum of 25% recycled material while conventional roofing products dump 20 billion pounds of waste into U.S. landfills on a yearly basis. While roof coatings can add another 25 years to your asphalt shingles lifespan, and reduce the number of asphalt shingles dumped in landfills, this merely delays the inevitable. More often than not, metal roofs can cover an existing roof. This method cuts out the middleman, removing the cost of tear-off and disposal, and reducing the eco-impact of waste.

Metal roofs also have an upper-hand in energy costs. A cool metal roof can net you a 25% decrease in your energy costs when compared to dark-grey asphalt shingles. With proper installation of attic insulation can further decrease your heating and cooling bill by 10 to 50% all the while reducing the likelihood of ice dams forming and avoid the headache of repairing a roof.

Generally speaking, metal roofing is equipped with a 30 to 50 year manufacturer warranty. Contact a metal roofing company or metal roofing contractor for clarification.

Regardless of your choice it can't be stressed enough to avoid cutting corners with your decision, especially with a new roof. Low quality roofs, as well as older roofs over 20 years, have a higher chance of buckling under the pressure of winter weather. According to the Insurance Information Institute, homeowners experience the third largest cause of property damage during winter storms. Some examples include collapsed roofs or ice dams melting and refreezing, releasing water into your home and, in turn, causing water damage to your walls and ceilings. New roof or not, to minimize damage try installing a thermostat in your attic and raise the attic's temperature five to 10 degrees above the outside temperature.