If Youre Building a Luxury Home, Here Are Some Design Tips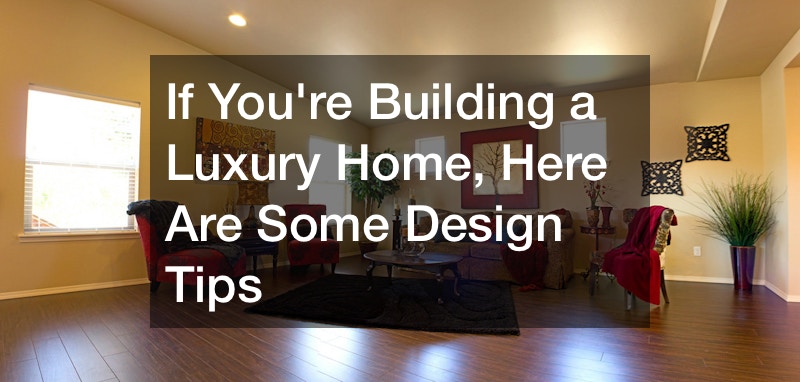 Custom homes are synonymous with style, sophistication, and class. Property developers and individuals who build custom homes often include specific features and finishes that add luxury. As the YouTube video points out, the decor must be on point. Most people believe that only an interior designer has the skills or knowledge to dress a home like this. However, anyone can do it.
Tips From a Designer
Selecting the right decor for a custom home comes down to matching the finishing touches of the structure. For example, gold or copper detail can easily be matched by adding ornaments, photo frames, or other elements that feature gold or copper.
Additionally, if the home has dark features, such as black window frames, add black to the color palette.
The decor comes down to personal taste and reflects the owner's personality just as much as the property's unique design and features. Thus, the color palette can draw from the owner's personality. Bold and bright color palettes represent a more outgoing personality, while muted, earthy tones reflect a more laid-back, casual personality. Luxury homes do, however, tend to lean more towards muted tones and colors.
In essence, select two to three primary colors for the color palette and add depth and character through features such as gold or copper if the home also features similar finishes. Don't be afraid to experiment with colors. However, earthy tones are always the safer choice when in doubt.
.