Gutter Cleaning: The Ins and Outs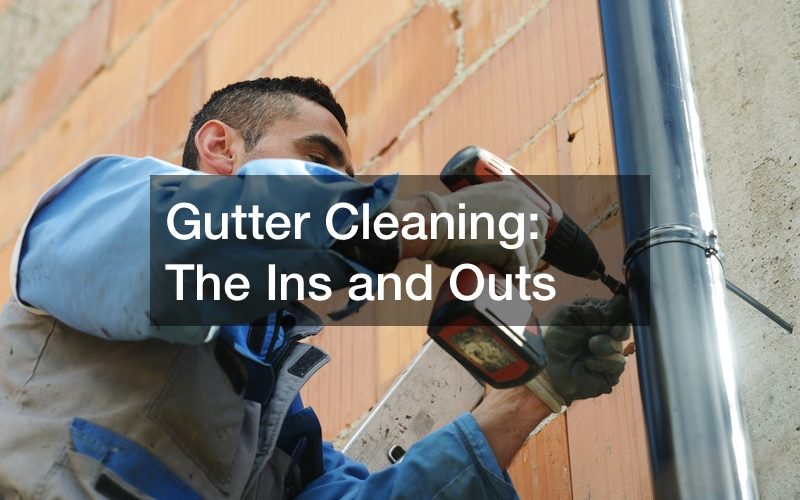 In this YouTube video, the owner of Gutter Guys shows how to clean gutters that contain both dry and wet material. Gutter cleaning should be processed with care while observing all safety protocols.
Clogged gutters can allow water to flow over the tops and onto areas near the foundation of a person's home. When this happens regularly, cracks can appear in the foundation walls, and water can start seeping into the basement.
A person should be aware that some seeds of certain trees will love growing inside of uncleaned gutters. Left alone for several years, these trees will sprout in the channel with a complete root system. The roots might attach to the shingles or other material, in addition to causing undue weight to be placed on the brace board. A person should never neglect cleaning their gutters for so long that this happens.
To clean wet debris, a person wants to clean the gutters by hand first. Many times the wet trash contains dirt and shingle dust from the roof. Mixed, this creates an inconvenient mud that can spray everywhere if someone chooses to blow the gutter before removing the debris.
To clean dry debris only, use a hand blower to blow the gutters out. The force of the blower gets everything out at once. The pitch of the roof should be safe enough to do this. All people using an aluminum ladder should never do so around power lines.