Common Kitchen Design Mistakes to Avoid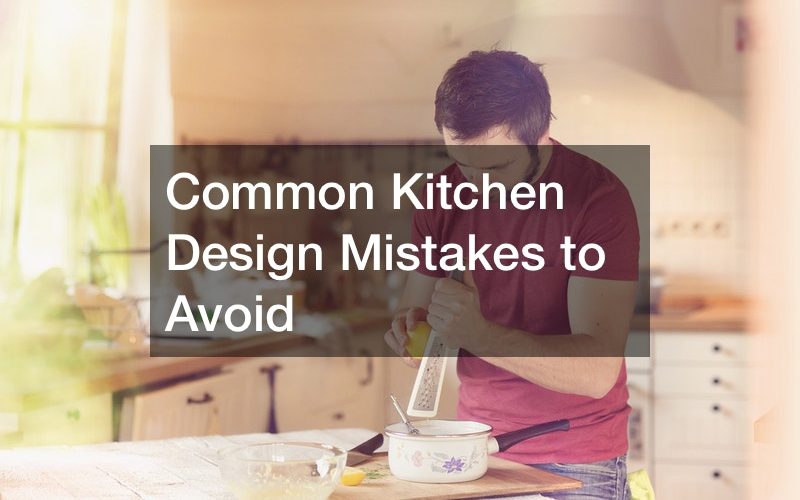 Kitchens are the hearts of homes, so getting the kitchen design right is essential. However, it's easy to make mistakes. Interior designer Julie Khuu looks at how to avoid the most common mistakes homeowners make with kitchen renovations.
Always measure your kitchen's floor space.
This helps you decide what fixtures and appliances can fit comfortably in your kitchen. Write these measurements down. Also, measure how wide the doorways are. Many homeowners have bought the stove or refrigerator of their dreams, only to discover to their horror that they either do not fit through the door or do not fit in their assigned spaces.
New doors need to swing outside of the kitchen rather than inside. This ensures they do not bump into anything like new appliances or cabinets. Door space should be at least 32 inches wide. A passageway without doors needs to be at least 36 inches wide.
You need at least 150 total inches of countertop space. This gives you enough room to prepare meals, lay down dishes for serving and still have leftover space for small appliances like coffeemakers or toasters. There should be eighteen inches of countertop space next to one side of a sink and twenty-four inches on the other. Ideally, stoves should be placed next to countertops in order to make it easier to cook and dish out hot food.