Learn About Habitat For Humanity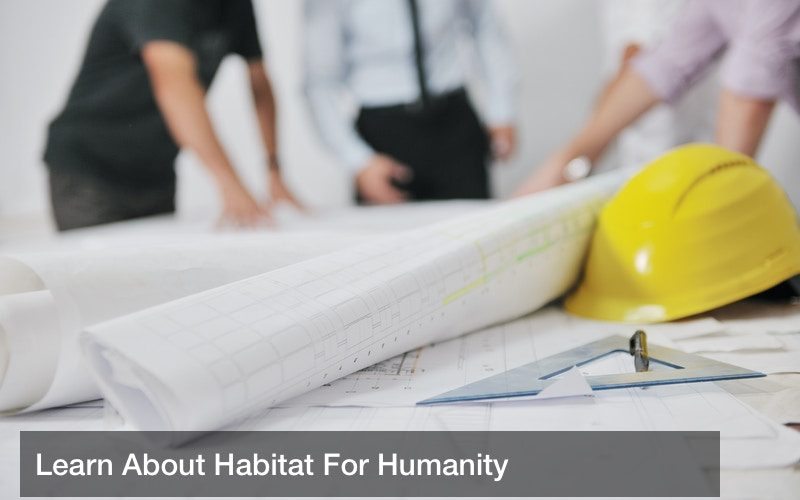 Jan Hagerman of the Twin Cities branch of Habitat for Humanity sat down with Channel 4 WCCO news during their DIY segment to discuss Habitat for Humanity and some things you may not know about the organization. The video is entitled, "Four Things You May Not Know about Habitat for Humanity. " But don't worry. We won't give them all away.
Habitat for Humanity, an international organization, was founded by Millard and Linda Fuller in 1976, but it was President Jimmy Carter's endorsement that made the organization famous. Since its inception, Habitat for Humanity has built homes for people all over the world, including the United States.
It was created as one man's dream to fill the need for housing across the world and has since become a household name among non-profits, with headquarters in Americus, Georgia. The organization is run almost entirely on volunteers from local communities and abroad who work together to build a home for a family.
One thing many people don't know about Twin Cities Habitat for Humanity is that all of their homes have a mortgage. Everyone who lives in a Habitat for Humanity home owns that home with the help of a mortgage that is capped at 30% of their income. This ensures that they can afford the home according to their income. Not only are Twin Cities Habitat for Humanity homes mortgaged, but they're also high quality and environmentally friendly.
In fact, Twin Cities Habitat for Humanity has received awards for high energy efficiency homes. Some of the high-quality homes even include luxury stone and tile in the kitchen and bathrooms.
Twin Cities Habitat for Humanity offers a wide range of homes in many different areas, although the majority of the homes they build are in the Twin Cities suburbs. Even still, there is a lot of choice and diversity in the locations. There are also many volunteer opportunities, and not just building houses. Volunteers can work in the office, sort donations, and bake cookies for other volunteers, for example.
To learn more about Twin Cities Habitat for Humanity and the amazing work they're doing in Minneapolis, St. Paul, and across seven counties in Minnesota, click on the video link. Know someone who may need an affordable, high-quality home in the Twin Cities area? Refer them to this video to learn about the four things they probably didn't know about Habitat for Humanity.
.