Three Reasons Why Local Sewer Cleanings Can Keep Your House Functional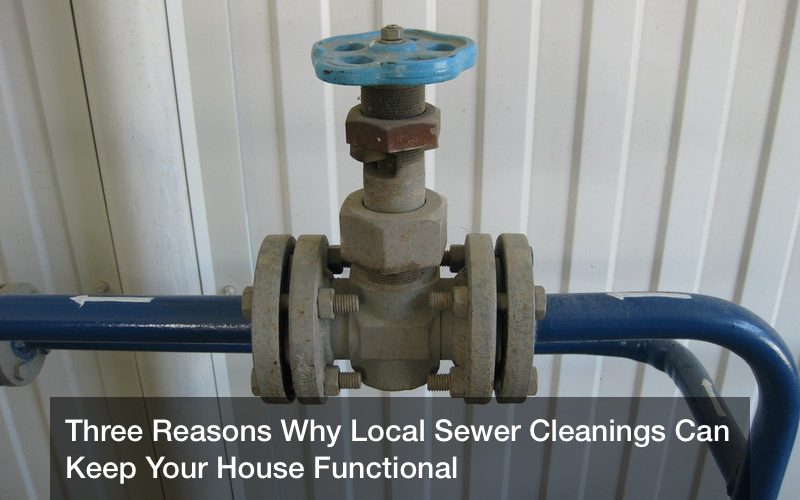 No one likes to deal with leaky faucets, shower heads, or worst of all – toilets. According to Plumbing Manufacturers International, almost 14 percent of water use is attributed to leaks somewhere in the plumbing. In the grand scheme of things, 14 percent isn't a lot, but that small percentage can add up to a lot of wasted water and higher utility bills. And as much as no one wants to deal with leaks, no one wants to pay for those leaks wasting water.
This is why it's essential to maintain good habits with your sewer system. A local sewer cleaning can change the efficiency of your house in one treatment, and help to pinpoint any potential damage your plumbing system may be facing, problems that may have otherwise gone unnoticed for too long. Let's review three reasons why you should schedule sewer cleanings with local plumbers sooner rather than later.
Clear Up Those Clogs
Clogs are some of the worst offenders in home plumbing systems. The build up of gunk can slow the drainage of your sinks, showers, even the toilet, and can lead to problems with standing water. Local sewer cleanings are a clog's worst enemy. Clearing your drains of those clogs will help your pipes get back to normal, and you won't have to deal with any more messy overflows or sluggish water. And by scheduling annual sewer cleanings, you're ensuring that no more clogs sneak up on you again.
Keep it Sanitary
Those same clogs that are causing overflows in your sink or nasty back ups in your bathroom can lead to some very unsanitary conditions inside your home. Constantly cleaning up spilling water from a toilet can lead to illnesses and germs spreading throughout your family, and the water can potentially seep under the tiling on your bathroom floor. If your sink is backed up, water can splash in all kinds of small areas and lead to mold or food remnants left too long in the sink. It's dirty, it's smelly, it's downright nasty. If you want to get back to a healthy environment within your home, don't hesitate to line up plumbing services for a good sewer cleaning.
Prevent Expensive Damage from Occurring
Clogs are more than just a nuisance; those pesky blocks can actually lead to damage in some of your appliances. Your washer or the dishwasher depend on water supplies to properly clean your clothes or dishes. These appliances have particular drain cycles they must go through, but if a clog is preventing one of these appliances from getting an appropriate drain, it could cause the appliance to become unbalanced, or stop working altogether. An annual local sewer cleaning can identify and clean out these clogs, meaning you don't have to replace that very expensive dishwasher you just installed.
Annual maintenance on your sewer system is an essential part of maintaining the longevity of your home as well as its efficiency. Annual maintenance doesn't take very long, but the few minutes you invest once a year can help save you money and allow your home's sewer system to keep functioning at its peak performance year after year.